Online dating is also possible for singles over 60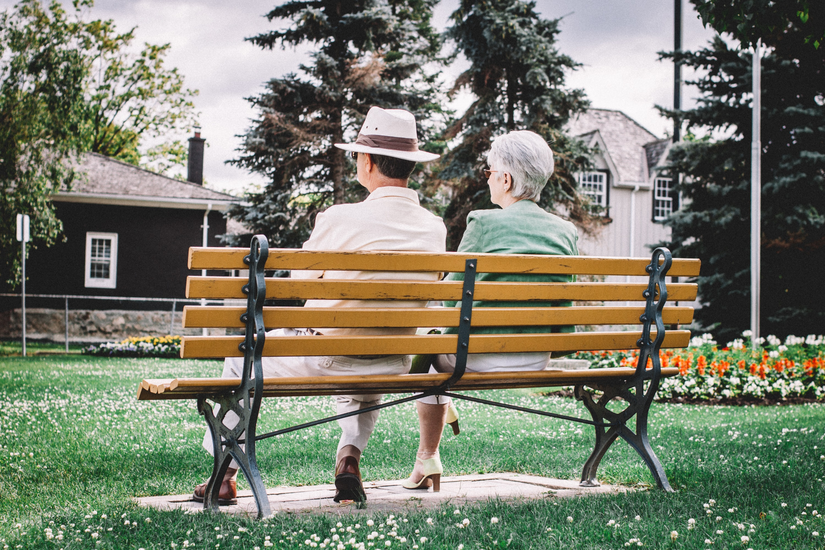 January 2, 2021
Dating by age is of course a lot different from when you were about twenty. Yet it can happen that after a long relationship you become single again, or are still single. Maybe you got out of a divorce, or there is some other reason why you are now single again. If you still want to find someone to share life with, you will have to start dating again. Getting back on the dating path can be exciting, but this is often what you'll have to do if you don't want to stay alone. You can start looking for a date the traditional way, by looking for like-minded seniors in your area, but you can also push your limits by opting for online dating. Online dating is of course also possible for people over 60. How can you successfully hook up with a date through online dating? Then answer of this question will be the focus of this article.
Dating over 60 is a bit different
When you are young, you will enter a relationship with almost no holds barred. You quickly fall head over heels in love and have most of your life together before you. You will both have little baggage and will be able to build a life together. This is of course very different if you are already over 60.
At a somewhat older age you have a backpack full of luggage, memories and experiences. These will be both positive and negative. It is important to accept this from yourself and your potential new partner.
Other times
Dating at 60 is not the same as it was when you were a teenager or in your twenties. Furthermore, you are not the same person as you were then. You have changed, and perhaps the image of your ideal partner has changed too. Before you can start dating, it is therefore important that you have this sorted out for yourself.
So ask yourself clear questions: why do you want to start dating again? Are you ready for a serious relationship or would you rather stick to a lat relationship? What are you looking for in a future partner? Only when you have this clear you can take the next step and start dating again.
Advantages of dating by age
In addition to dating by age being different from your younger years, there are also a number of benefits to dating at this time of your life. You will have a lot more knowledge about yourself and a possible partner. Past experiences have shaped you into who you are and taught you a lot. This allows you to make a lot better and more informed decisions about a possible partner.
Open yourself up to others
If you have a lot of baggage from the past, it may also include a lot of negative experiences. You may have been damaged by previous relationships and therefore be extremely careful when it comes to finding new love. You have, as it were, built a wall around yourself and do not dare to be vulnerable to love. This often stems from fear of rejection or of being hurt again.
It is therefore important that you first take the time to process what has happened, so that you can open up completely to a new relationship. Give it time to get ready to start dating and don't set any goals or demands on yourself. Take whatever time you need to get back on the love path.
Better not have expectations
When you start dating, it is wise not to have too high expectations. Think of dating as a way to make new connections and meet people. It's a good night opportunity, regardless of whether or not it might be a romantic relationship. Keep in mind that the other person also has a past and accept this from each other. Don't be too critical and start dating with an open mind.
Try to meet several people
There are several ways to meet other singles. You don't have to limit yourself to a dating site or relationship agency, but in daily life you still have plenty of opportunities to meet nice people. Therefore, broaden your field of vision and also make new contacts through your hobbies, associations or friends. This way you can meet a lot of new people. Who knows, you might end up with beautiful friendships or a wonderful relationship.
Creating an online dating profile
Have you decided to create an online profile on a dating site? Then it is important that you also create a good and enthusiastic profile. Therefore choose a cheerful photo and a clear explanation of who you are. For example, tell something about your interests and your hobbies, but don't be too long. Choose a photo that was taken recently, that shows your face clearly and that is of good quality. This increases your chances of a nice match.
Don't wait too long to date
If you have met a nice person via the internet, it is important that you do not wait too long to meet. This can prevent you from getting an unrealistic picture of each other. A meeting can also make it clear much more quickly whether a relationship between you is a possibility.
Start online dating
If you can't manage to bump into a fun, single over 60s in real life, online dating can be a great way to meet new people. A dating website is a lot less scary for many people and is an accessible way to meet singles. You can get to know each other better through chat, before going on a date with each other. This way you can find out in a calm and relaxed way whether you have the same idea of ​​a relationship.