Why online dating certainly works for seniors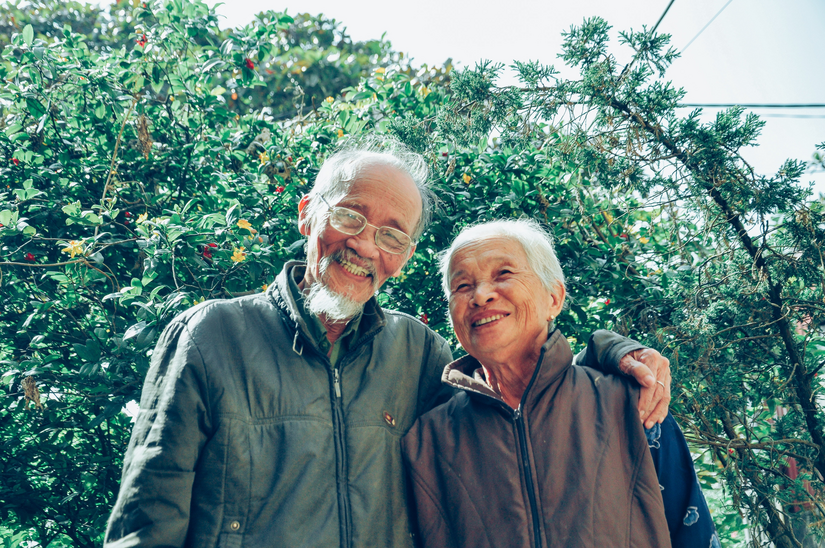 January 2, 2021
You are over 60, have always been single, recently divorced, widowed or widower and you want to be loved again and love someone else. You would like to get in touch with someone to grow old together. You may think as a senior that you have had your best time to find love, but nothing could be further from the truth. Even when you are over 60 it is possible to suddenly meet the love of your life. It is less common, but the miracles are not over yet. While all younger singles can be found on different dating apps, there is also a varied range of dating sites for seniors. Unlike the dating apps, you will not find young people and singles in their thirties. Only single men and women over 60 years old are admitted. Of course it is interesting to find out whether online dating works for the elderly. The answer on this question will be discussed in this article.
Am I not too old?
It is possible to fall in love at any age. If someone tells you that you are too old, it is a lie that you should not believe. Age is just a number, it doesn't say anything about how young you still feel. The birth rate on your driver's license does not tell you that you can no longer date. Deep down, you probably know that it is not too late to find love. Love is timeless and that's how you should think about it. Put aside the negative opinions and reports about dating as an older single and choose for yourself. You're the one who can make yourself happy, nobody else.
What is different with dating over 60?
The years of traditional dating are over. You cannot go to a disco or an event and get in touch with other singles. Who else couples someone with a friend anyway? It is almost non-existent since the advent of the internet with all its possibilities to interact with others. In fact nothing different now than many years ago. The same rules apply where a healthy dose of humor, spontaneity and honesty are of paramount importance.
Leave the past behind you
As an older single you take your backpack with experience every day. While all this life experience can be good, it can also ruin a date. Live in the present and leave the past behind. Maybe you are a widow with many fond memories of your partner or maybe you have bad memories of a long and stressful divorce. Bring all of your experiences into your daily life but not to a date with a potential partner. Dating and meeting someone else is all about getting to know each other. However, it is not the right time to talk about your past. Enjoy the contact and live in the now, not in the past.
A fresh start
Finding love again means that you have to be open to new people. Don't compare anyone with previous loves and start with a clean slate. A new partner should not take the place of a lost love. Don't start dating until you're all set and can leave the past behind. Senior dating is about finding love, not filling a void. So it's really about making a new start in the field of love.
Influence of others
At a certain age, your children are no longer small children but adults. They probably want to see you happy and wish you the best in relationship terms. Without knowing it, you may even have been persuaded to go "looking" again. Some children put pressure on the parents to find a new love affair, while others cannot cope when the parent starts dating again. It doesn't matter what your kids think about it; listen to them but make your own choices. After all, you are lonely while the children have their families and their dealings with the children and their partners.
Why Senior Dating Works
If you are unsure whether you are still suitable as a relationship material, it is time to list all the benefits. While the list can be made longer, these are the benefits of dating as an older single.
You have more to offer
Compared to years ago, you have become wiser and smarter. All your experiences in relationships have shown what works and what doesn't. If you use your experience then you have more to offer for others because you no longer make the same mistakes as before.
You better judge others
An advantage of senior dating is that everyone has a lifetime of experience with other people. Over time, as age increases, you begin to understand more and more what someone is like. Use your powerful intuition to take advantage of this. You can judge others better because of this.
You know what life is all about
With many years behind you, you know what is important in life and what is not. Is appearance really as important as what young people think? You know the answer like many others over the age of 60. Appearance isn't nearly as important. The inside counts, however cliché that may sound. So you know life was all about.
You know yourself better
After many years of experience with yourself, you know exactly who you are, what you like and what turns you off. You know what your temperament is like, what your strengths are and what you need. With all this information it is easier to find a suitable match.
Your years on Earth have prepared you for a new and loving relationship. Regardless of the mistakes you made before, you are now a better version of yourself. If you were wondering if senior dating is right for you, now you know the answer. You can date anytime, anywhere and at any age. Online dating for over-60s is certainly possible.