60 plus dating- guarantees for a successful date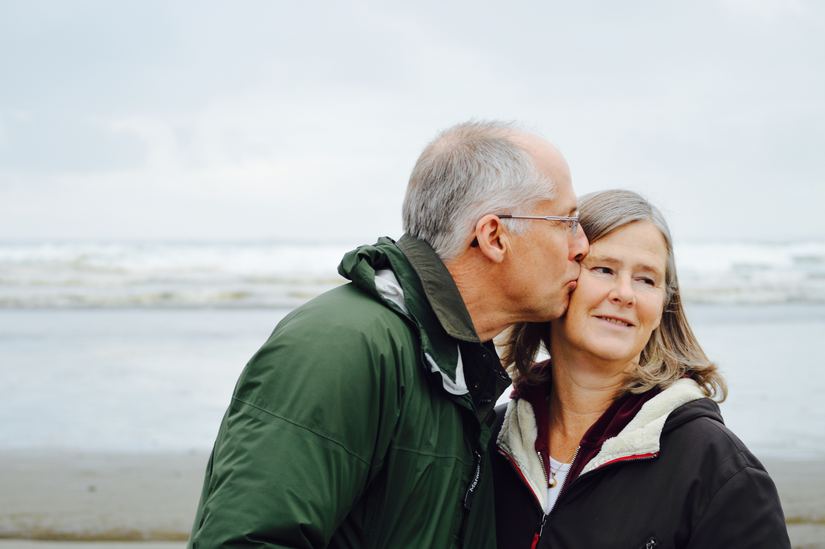 January 2, 2021
Are you over 60 and single for a long time? Do you keep getting the feeling of being lonely? Perhaps the children are grown up and busy with their families themselves? Then maybe it's time for love again. You could look for a potential partner in your area, but due to the technology it can be much easier nowadays, just online dating via the internet. Of course, there are some things to keep in mind once you plan on dating other peers via the internet.
Find peers to date
If you yourself are older than 60, chances are that you have already retired or will soon be. It may be a good idea to try to get in touch with a man or woman who is in this same phase of life. There is a big difference between working for many years and already being retired, both mentally and in terms of your daily time use. It is not an absolute must of course, but it can help to find someone with whom you can easily build a pleasant relationship.
Choose a suitable dating site
There are a limited number of dating sites that specifically target people over 60. The dating sites, which are aimed at singles over 50, are the closest. On most of those dating sites singles of 60 years and older are therefore very welcome. It is of course advisable to join such dating sites. Of course, there are also dating sites like "over 60s dating online", which focus entirely on people aged 60 and older.
Prefer not to join popular (youth) dating sites
Many seniors indicate that they do not feel completely at home on a general dating site, where many young people also visit. Of course that is very personal and you cannot have that feeling at all. But do you get the idea that you get under snow at a general dating site and therefore don't find nice matches? Take a look a little further at a dating site that is especially intended for the elderly. There are several of these nowadays.
Dating someone for the first time over the internet
If you have never searched for a date via the internet, it can be quite a culture shock. Searching for contact can be done very quickly online, but the many ways to match and contact can be quite overwhelming at first. That is why it is first of all a good idea to find a dating site where you feel at home and that is not packed with features that you will not use anyway. It is also very important to take the time to familiarize yourself with online dating. For example, how you can use search functions to find men or women who suit you well, how to create a qualitative profile and what ways there are to make contacts or find nice members again.
Be wary of scammers
Especially if you have not yet gained much experience in online dating, you run the risk of being scammed. That can happen to anyone, but older people on dating sites are more often targeted than younger singles because rogue figures hope that seniors are less likely to notice when they are being tricked. So always be careful when a much younger single contacts you. Of course there is nothing wrong with chatting with each other without obligation, but when a real date seems just possible or when you are asked for money, then it is better to cut off all contact immediately. Chances are, the person you're dating isn't the person from those cute photos, but a scammer in another country who wants to take as much money as possible from you.
Be honest about your age
Many over-60s are a little afraid that on the internet they are no longer so interesting for other bachelors of age. But there really is no reason why you wouldn't be able to find a nice date when you're 60 or older these days. More and more elderly people are looking for friendships or a new relationship via the internet. So you always fit in perfectly, no matter how old you are. It will only be counterproductive to enter a different age on your profile. That always comes out once you meet each other in real life.
Don't wait too long to really meet
When it is very pleasant online, it can be tempting to keep the contact only with chatting or emailing for too long. But in the end you only know when you meet in person whether you really have a nice click with each other. So don't wait too long to also schedule a real date. Of course there is always a risk that it will not be fun at all, but at least then you will know relatively quickly that there is no relationship for you and you can continue to get to know other singles.
Be open to new people and new adventures
Once you have passed the age of 60, you have often already developed your own patterns and a clear vision of life. Who knows, you might even be a bit unsure whether you can still adapt yourself to someone else. It's best to let go of those thoughts a bit, because when you approach someone with an open mind, the rest often comes naturally. If you have a good click with another man or woman, it is a very natural process to get closer together. Which of course does not have to mean that you immediately turn your whole life around for that other person. It is not without reason that many over-60s opt for a lat relationship. With time a solution will be found! So in any case, just start by meeting other nice singles of 60 years and older because that will get the ball rolling.
Replies
Reviews about Over 60s Dating Online