More and more seniors are finding their loved one through online dating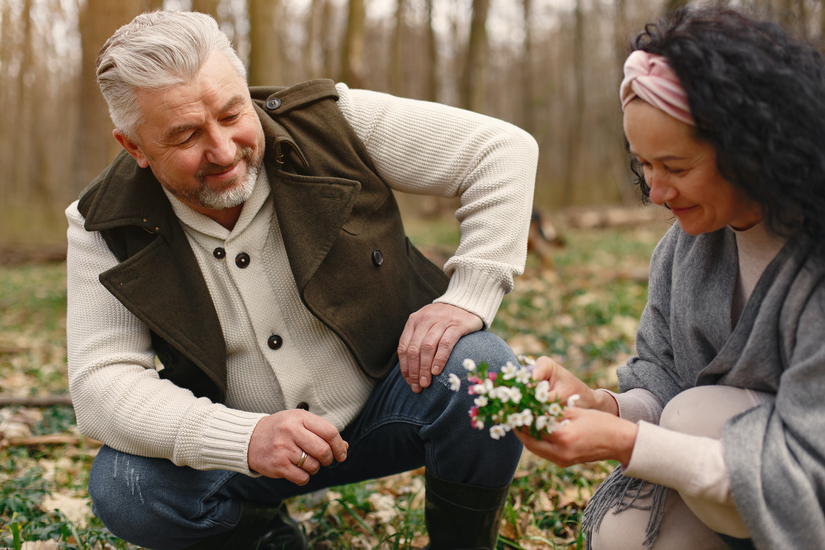 February 26, 2021
Where it seemed impossible a few years ago, nowadays it is more of a trend for seniors to seek refuge on the internet in their search for a loved one. This is mainly possible because of the technological development, the possibility and accessibility to come into contact with other people with a PC and the Internet. More and more seniors are finding their new love or good friendships on online dating sites. You do not have to leave the house and you do not need to dress up. There are plenty of benefits to be found. It is therefore not surprising that dating sites for seniors are increasingly popular.
Looking for a date at any time of the day
One of the advantages of online dating is that you can log in to the website anywhere, anytime and make contact with other elderly people. You do not have to leave the house and if you are in a different neighborhood, you can also have a look around. A lot of people are looking for a date with senior men and women, but that's not always for love, some sites also create friendships. These seniors can then take nice trips together or have pleasant conversations. And that can lead to new loves.
How does online dating work for seniors?
To use the services of a dating site, you must first register on the site and create a profile. This is the first impression you give to other members. So put in a little time and attention. Good positive photos on which you can be seen from multiple sides always work well. You may not want to be recognizable online, so you can also choose to post an unrecognizable photo or a completely different image. Always choose something that you can relate to or that you recognize yourself in.
In general, profiles with an image are viewed more often than profiles that only consist of a piece of text. Describe yourself in the profile text and also indicate what you are looking for and what you have to offer. The chance that someone will respond who can agree with this is of course immediately greater. You can also look at other profiles yourself and respond to them.
Safe and discreet online dating
For seniors, it is important to find a dating site where they can date safely and discreetly online. It is therefore advisable for these users to never include too much personal information in their profile. Do not pass on any information during private conversations. Fortunately, most dating sites for the elderly have extensive procedures to keep out unwilling people and adhere to the Data Protection Act. Beyond that, it is up to you to ensure that the other person does not receive any personal information from you. If you are bothered by someone who turns out not to be who he or she says they are, you can report this to the administrators of the site.
Not only will you be helped to find online contacts and maybe even your new love, but you will also be made aware of the possible dangers. Online dating is particularly popular with seniors because it provides an easy way to meet new people, with the accompanying thrill of a possible new love.
Replies
Reviews about Senior Friendfinder